Mingle is a community development program that builds thriving and sustainable communities within all our new estates in the ACT.
How Mingle works
Since 2009, our Mingle team has partnered with residents in each new Suburban Land Agency neighbourhood. Mingle encourages new residents to get to know each other, feel a sense of belonging and become more involved in their community.
We help kickstart connections. The Mingle team aims to get to know you and other residents in your suburb to understand the interests, passions, hobbies and skills you could share with your local community. As part of a multi-year approach for each new neighbourhood, the team supports local residents to create and run local associations, manage social channels and newsletters and run events or activities in Canberra's newest communities. Management of these programs and networks is eventually handed over in full to the community, but we continue to offer support through the Mingle Community Support Fund.
Having a dedicated, passionate Mingle team and a clear framework helps us learn each time and improve how we deliver the Mingle program to new communities. The end results are thriving, safe and sustainable communities to call home.
Mingle Programs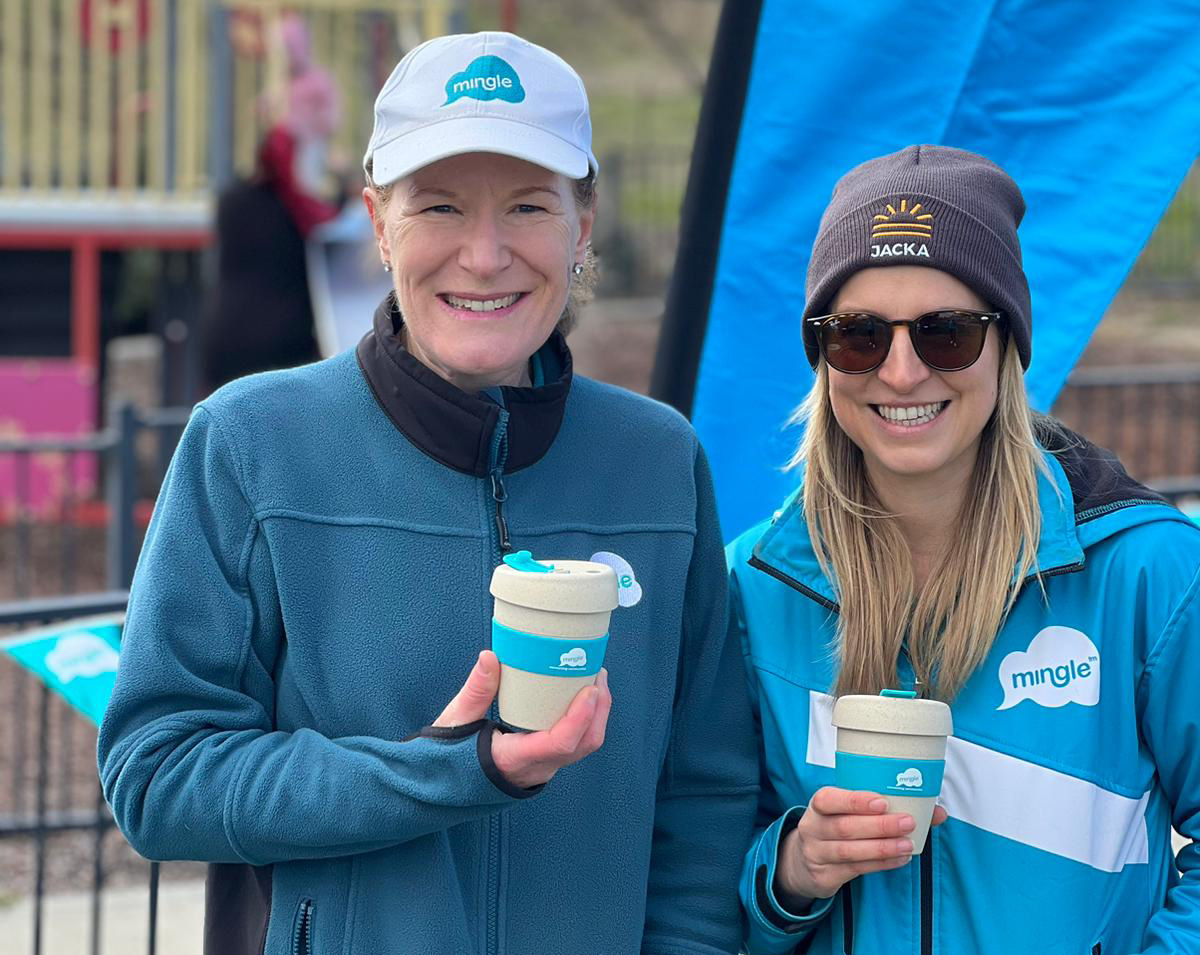 Jacka Mingle
Our mingle team will be active from 2024 in Jacka, helping to knit together strong communities and programs.
Learn more about Jacka Mingle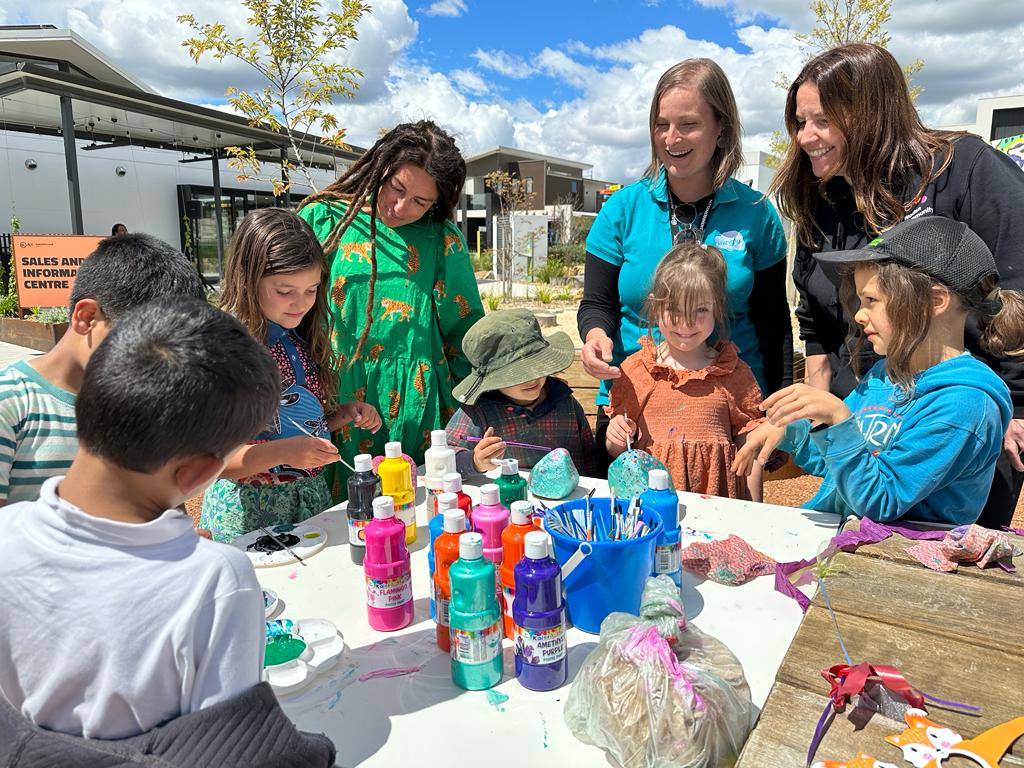 Taylor Mingle
Links with sports, interest and faith groups, The Hive community centre, local education centres and non-profits like Good Omen Goodeze help us stitch together a truly connected community.
Learn more about Taylor Mingle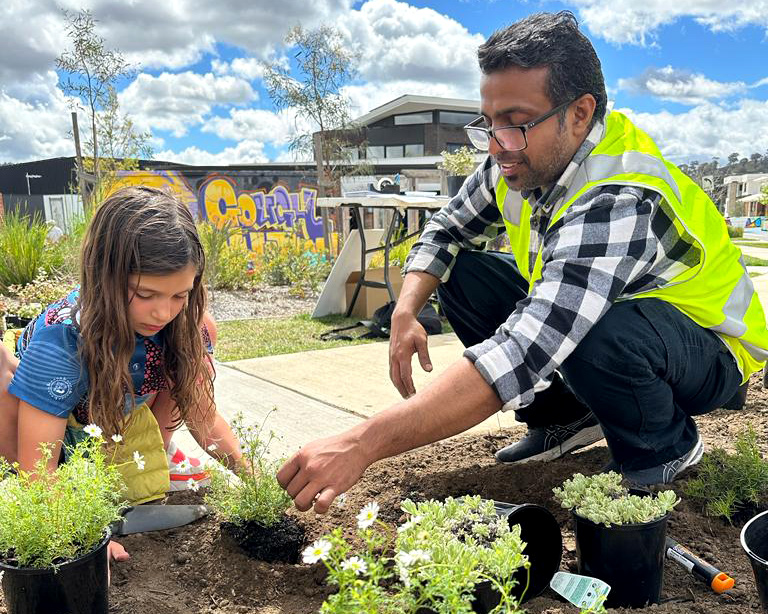 Whitlam Mingle
We've partnered with ACT Playgroups, Mums Exercise Group Australia (MEGA), Libraries ACT and more to deliver a range of community programs around the suburb.
Learn more about Whitlam Mingle
A framework for success
Mingle's goal is to create and manage community activities that are ultimately owned and championed by local residents.
There are 5 principles that guide Mingle's community interactions.
Partnerships and Collaboration
Mingle fosters productive relationships, partnerships and collaborations to build stronger communities and environments.
Learning and Information
Mingle identifies and shares information that connects, educates and empowers the community.
Place, Identity and Belonging
Mingle supports communities to develop a strong and unique sense of place and belonging.
Wellbeing and Social Connection
Mingle works alongside the community to create neighbourhoods where people feel safe, welcome, healthy and connected.
Sustainability
Mingle adopts an integrated approach to sustainability by involving a wide range of partners who specialise in environmental awareness and protection.
For more information about how Mingle is governed and structured, head to our Mingle Business Plan.
Mingle Community Support Fund
The Mingle team wants to support you and your community ideas. We can provide funding, training, equipment, room hire or materials through the Mingle Community Support Fund.
Contact our friendly team at [email protected] to or download an application form to get started.